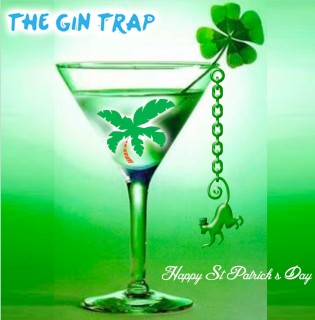 ST. PATRICKS DAY AT THE GIN TRAP!
Our menu for this eventful day has been created exclusively for you by our two Head Chefs for a day to remember!
Taste our cocktail created especially for you, The Four Leaf Clover, whilst enjoying the sunset overlooking The Narrows and across to St. Kitts.
We will be offering Guinness & Magners Cider during our Happy Hour as 2 for 1 from 6pm until 7pm.
Revel in the atmosphere and ambience that only The Gin Trap can provide whilst enjoying dishes chosen from our St.Patricks day menu.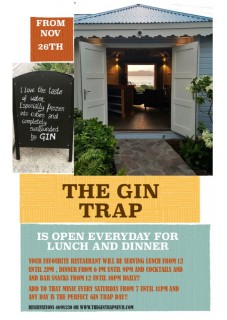 SEVEN DAYS IN A WEEK…SEVEN DAYS IN THE GIN TRAP!!
Your favourite restaurant will be serving lunch from 12noon until 2pm, dinner from 6pm until 9pm and cocktails and bar snacks from 12noon until 10pm every day of the week!!
Add to that live music every Saturday from 8pm until 11pm from November 4th and any day is the perfect Gin Trap day!!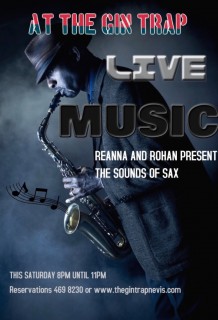 MUSIC! MUSIC! MUSIC!
The Gin Trap's music nights are here again!
Featuring Reanna & Rohan on Sax, 8pm to 11pm playing sounds from the Islands and an eclectic mix of International music.
Enjoy cocktails on our fantastic Sunset deck, choose dinner from our mouth-watering menu and dance away the evening! Or just come along for drinks and a great time!
Every day is a Gin day at The Gin Trap!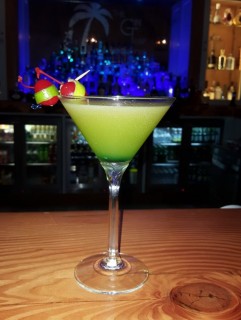 IT'S MARCH…..THE MONTH FOR ST. PATRICKS DAY CELEBRATIONS!!
The Gin Trap proudly presents the month of March….and we are pleased to present our special menu for St.Patricks Day! Details of this on our Instagram and Facebook pages.
Please try out our brand new regular menu, please see the 'menu' section for full details!
We welcome you to join us at The Gin Trap, enjoy the sunset from our cocktail deck and bar overlooking the Caribbean & St. Kitts whilst listening to the melodies of the Island and playing an eclectic mix of traditional and contemporary sounds.
Spend the evening enjoying our fantastic menu and huge selection of 101 Gins from around the World, cocktails, Premium spirits, beers and soft drinks.
This month, we will also be featuring special deals on beers and Magners, the original Irish cider, the perfect refreshment for those warm days and sultry evenings.
See our flyers for more information.
Lunch service from 12 noon and Dinner service from 6pm, reservations are recommended.
Time: 6PM TIL LATE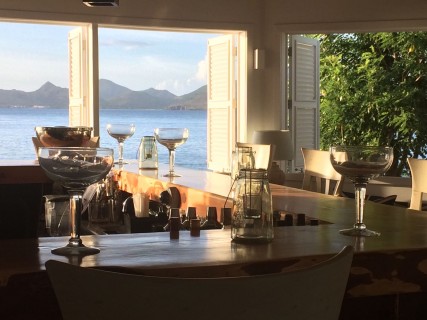 Coming Soon!
Sunset cocktail events, jazz evenings, gin tasting, special occasion events and all in our newly constructed and refurbished bar and restaurant!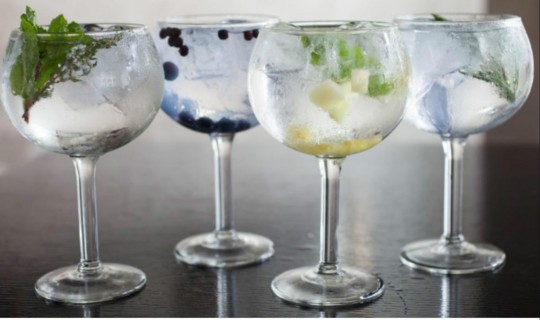 Gin Tasting At The Gin Trap Gin Club
To celebrate the opening of our new bar and washrooms we are now hosting gin tasting from our extensive gin selections.
Selected from our stock of 101 gins from around the World we are offering 8 different tasting menus from sloe gin tasting to blind tasting. Included in your experience will be a special "The Gin Trap Gin Club" t-shirt and gin notes tasting book. Each gin will be presented based on the Copa serve, 4 elements which come together to bring out the best in your selection of gin:
THE COPA GLASS enhances the nose enabling you to appreciate the botanicals, CRACKED ICE keeps your drink cold without over dilution, INDIVIDUALLY MATCHED GARNISH selected to complement the botanicals in the gin of your choice, FEVER TREE TONIC WATER which is the World renowned King of tonics.
Look out for our new gin menu when visiting The Gin Trap covering the classic cocktails, gin-fusions, martinis, negronis and gimlets.